Sand Screens
Maximize Production in Sandface Completions
The ScreenPORT™ Sleeve and ScreenPORT S2 Sleeve combine sliding sleeve technology with a sand control screen to maximize production in sandface completions. The field-proven Drillable Closeable (DC) FracPORT™ Sleeve allows specific zones of the wellbore to be selectively stimulated before utilizing the ScreenPORT assembly for sand control during production. The ScreenPORT Technologies are ideal solutions for maximizing production in both offshore and onshore completions.

ScreenPORT Technologies have many features and benefits
Degradable actuation balls available to further reduce operational risk
Compatible with FLUX™ Cassette Integration Module
Combining with isolation packers enables shutting in intervals that are producing unwanted fluids
ScreenPORT Technologies


ScreenPORT Sleeve with DC FracPORT Sleeve

Our Commitment to Quality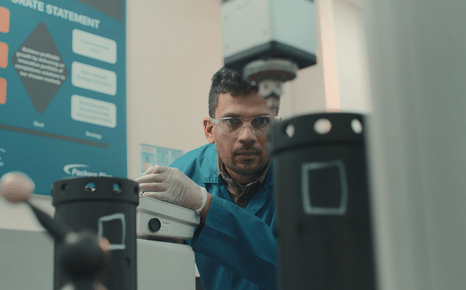 Packers Plus successful stimulation services begin with a fully integrated quality assurance and quality control (QA/QC) process that begins at the design stage and follows each tool through manufacturing, assembly, testing, shipping and installation. Automation and robotics are incorporated into our proven process to ensure consistency and repeatability of key criteria in each step as we design, develop and manufacture our patented tools and systems. As a commitment to quality and meeting stringent standards, Packers Plus has achieved ISO 9001 certification and API Q1 Certification for our manufacturing and engineering operations in Edmonton, AB, and ISO 9001 in Houston,

Read more about our world-class manufacturing capabilities.