At Packers Plus, Quality means continuously working to improve our manufacturing processes, products, and services so that we exceed our customer's expectations.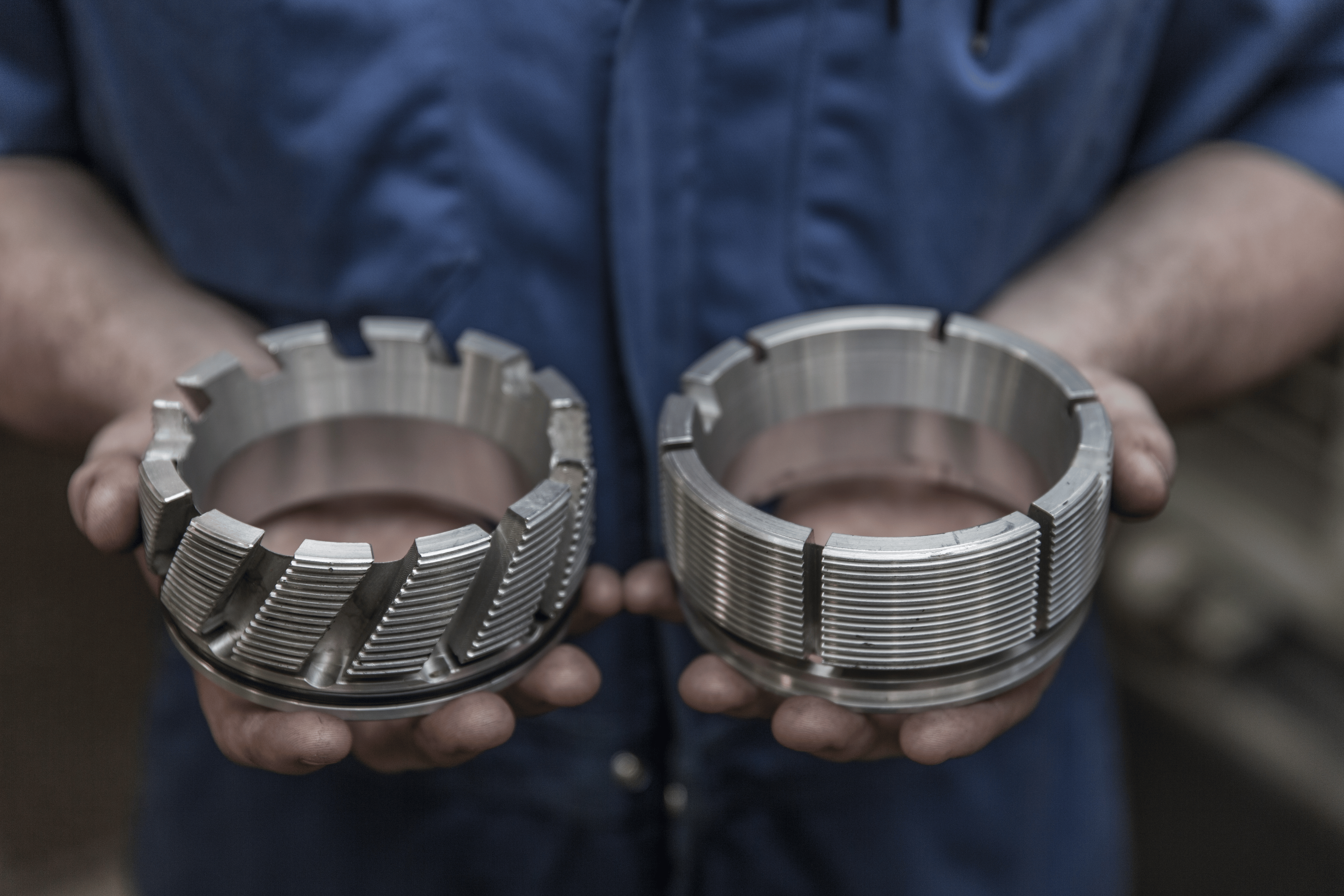 Quality means doing it once, and doing it right.
Committed to continually improving quality, the Packers Plus Manufacturing facility in Edmonton has met all the Quality Management System requirements of API Q1 and ISO 9001. In addition, the Rapid Tool Development Centre in Tomball, TX has met all the Quality Management System requirements of ISO 9001.
We have a fully integrated quality assurance and quality control process that begins at the design stage and follows each tool through manufacturing, assembly, testing, shipping and installation. Automation and robotics are incorporated into our proven process to ensure consistency and repeatability of key criteria in each step as we design, develop and manufacture our patented tools and systems. The combination of our barcode system and document management software creates a tracking system that is second-to-none within the oil and gas service industry.


Quality Principles at Packers Plus
Customer Service: quality begins by actively listening to the customer
Measurement and Metrics: routine measurement and monitoring provides insights that inform proactive and preventative action
Continuous Improvement: always striving to improve our products and services so that we exceed our customer's expectations
Preventative and Corrective: proactive approaches when defining, testing, and mitigating actions
Company-wide: the organization is focused on integrated quality processes
Risk Based: assessing the risk environment to optimize allocation of resources toward quality initiatives
QUALITY CERTIFICATIONS
Committed to continually improve Quality, the Packers Plus MX Manufacturing Center in Edmonton and Saudi Arabia have met all the Quality Management System requirements of API Q1 and ISO 9001.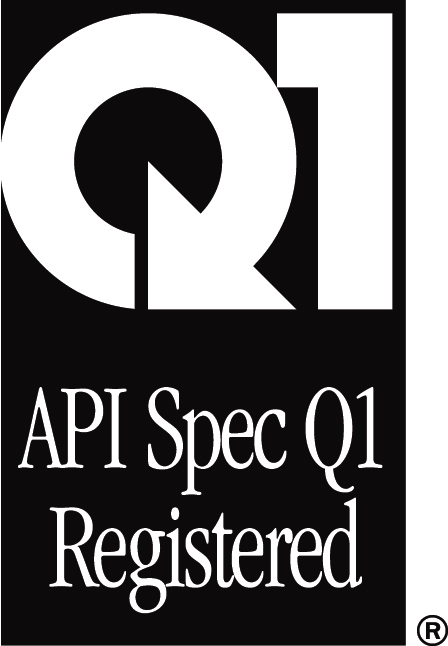 API Q1 #2974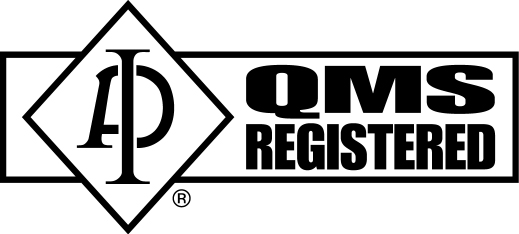 ISO 9001 #3023
Read more about our Manufacturing Quality & Reliability Program
As a commitment to quality and meeting stringent standards, Packers Plus achieved ISO 9001 certification for our manufacturing operations and our engineering research and design process at our manufacturing centres in both Edmonton, Alberta. We are also API Q1 certified at our Edmonton facility.

The award-winning Edmonton facility is more than 250,000 square feet, over 80% dedicated for the shop floor, and comprises manufacturing engineering personnel, component storage, automated and manual assembly, automated torque and testing, pressure testing, quality assurance, quality control, raw material procurement and an automated inventory rack system. The automated inventory system learns which items the assembly robots use most frequently and repositions inventory for quicker access. Automation ensures Packers Plus tools are built consistently and a high quality product is delivered to our customers every time.

Packers Plus has also developed partnerships with industry-leading vendors in coatings, threading and heat treating. This network of partners provides us with superior workmanship and skilled tradesmen who interact with our team on a daily basis. These strong relationships are a key aspect in our ability to meet and exceed customer demand.


Packers Plus machined components undergo a rigorous inspection process to ensure all design criteria have been met prior to assembly. In addition to our coordinate measuring machines (CMMs), Packers Plus has invested in the latest technologies, inspection equipment and experienced quality personnel. Packers Plus uses automated torque and test robots, which feature a laser measurement device, multiple pressure transducers, torque monitoring systems and video for inspection.

Our fully integrated torqueing system contains all torque requirements for both premium and standard American Petroleum Institute (API) threads.

Another element of our quality control process is to pressure test tools before shipping and our facilities are set-up to pressure test multiple tools at one time.

The automated torque and test system can test up to 10,000 psi (69 MPa), and create pressure testing and torque charts for every tool. Specific data on each tool is then recorded using its unique 2D barcode and electronically stored in the wireless data logging system. The Houston facility recently installed an automated testing system that can achieve 15,0000 psi (103 MPa) pressure. Packers Plus also has the capability to manually torque and test tools for specialty applications, including corrosion-resistant alloys, prototypes and unique tools. This provides our customers with the confidence that our quality control process encompasses every tool we develop.


As part of our commitment to superior quality and long-term traceability, all Packers Plus tools and their individual components receive a unique 2D barcode. Information relating to the 2D barcode is stored electronically through an internal wireless data logging system, including the raw material certificate, production order and testing/torqueing data.

This system provides 100% traceability for internal purposes and for our customers, as a serial number is also incorporated into the 2D barcode for each assembled tool. This also includes accessories, such as pup joints, collars and centralizers.

This additional unique identifier allows us to track every tool from assembly through to installation, including the position each tool is run in the well. As all components are systematically recorded using our barcode system, Packers Plus is easily able to access all QA/QC information for our tools through our document management software, even after they are installed. The combination of our barcode system and document management software creates a tracking system that is second-to-none within the oil and gas service industry.


Packers Plus takes pride in the precision of our manufacturing process. Automated tool construction and the need for exact tolerances require a high level of accuracy. To achieve this, we use CMMs to guarantee a meticulous quality control process. All tools in the Packers Plus product line can be measured to within 1/10,000 of an inch (1/4,000 of a cm).

Packers Plus uses Zeiss Accura CMM stationary machines with multiple sensors and portable FaroArms. CMMs to allow for flexibility in the quality control process. Our inspection programs are based on exact specifications put forward by our engineering team. A custom report is generated and stored for each component that is inspected. This provides a clear picture of each tool in a 3D environment, which can then be used for making alterations or modifications at any point in the design or manufacturing process.

The newest addition to the Packers Plus Quality Management System is the Shop Floor Technology (SFT) Program. This SFT gives shop floor operators the ability to digitally monitor and track all jobs, eliminating the need for paper use. The system gives the operator the priority level of incoming jobs, so that they can efficiently schedule their area. The system has added features like remote access to live testing, assembly procedures that automatically appear on a screen for each job and a manual QC inspection that is digitally displayed on a tablet, instead of having to mark up a paper drawing while on the floor.


We are committed to providing the required resources to continually improve the effectiveness of the quality management system, and we comply with all customer and regulatory requirements.

Automated assembly robots offer many features and benefits
Track all components throughout the process, ensuring each tool is fully traceable.
Can build on average 80 tools per shift or 240 tools per day, depending on tool type.
Have a vision system that certifies each component is correct.
Have specific criteria built into each step, ensuring quality control. The robot will alert the operator if criteria are not met.
Have a carrying capacity of 1,102 lbs. at full extension.
Move 7.8 in. per second at full speed.
Have a question? Contact one of our Regional Sales Managers.
Click Here